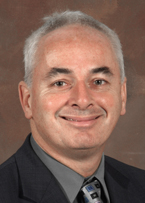 Colleagues:
As we have sprung forward into Spring, we are also leaping into this season full speed ahead with improved quality and patient safety scores.  You all should be very proud that your hard work as a unified healthcare team has catapulted us into the top 10% of performance among peer hospitals in the Core Measures that Centers for Medicare and Medicaid Services uses to evaluate us.  We've substantially reduced the number of hospital-associated infections providing a safer environment of care for our patients.  These accomplishments are not possible without tremendous teamwork which has become so obviously demonstrated by the many dedicated clinicians in our organization.   Your commitment to provide uninterrupted care to our patients, especially during "Masters Week", helped us tee-up for a significant decrease in clinic cancellations which reached an all-time low.   Very impressive – Thank You!
Also as no small feat, in case I haven't mentioned it, we are retaining an unprecedented one in five medical students who will be staying at GR Health for their residency.  Many will continue to call Augusta their home, helping boost this economic engine for our community.  This not only speaks volumes for the reputation of our institution in cultivating and supporting our students, but also to our healthcare system in training the next generation of World Class Physicians!
As we transform into a great healthcare delivery model guided by our continued focus on four strategic priorities [Clinical Growth, Clinical Quality, Clinical Throughput and Financial Performance], we have many programs to build upon and strategic opportunities to explore.   We appreciate all your work to expand our footprint and impact in the community in unique and valuable ways.
Many thanks for your support as we look to you for continued guidance, leadership, and expertise in the coming months.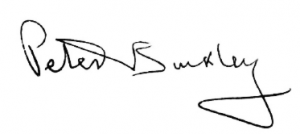 Peter F. Buckley, MD